NorthRidge Community Credit Union (NorthRidge) membership continues to expand due to excellent customer service and performance. To meet the growth needs of our expanding membership, we've added three full-time member service representatives, and a work study student. The full time member service representatives are Allyson Wolff, Miranda Clark and Christina Huismann, and the work study student is Tia Spielman of Eveleth.
Nicholas Mathiowetz, President & CEO of NorthRidge, is excited for these staffing additions. "Allyson, Miranda and Christina all have strong customer service skills and we believe they will be tremendous assets to our team. Tia is new to the work force and I am certain that we can provide to her a strong understanding of the importance of the member and how working diligently provides the best outcomes for everyone involved," he says.
Allyson is from Virginia and started at the Virginia office on June 1st. Miranda is from Hoyt Lakes and started at the Hoyt Lakes office on June 8th. Christina is from Gilbert and started at the Biwabik office on June 23rd. Tia started in the Virginia office on June 6th.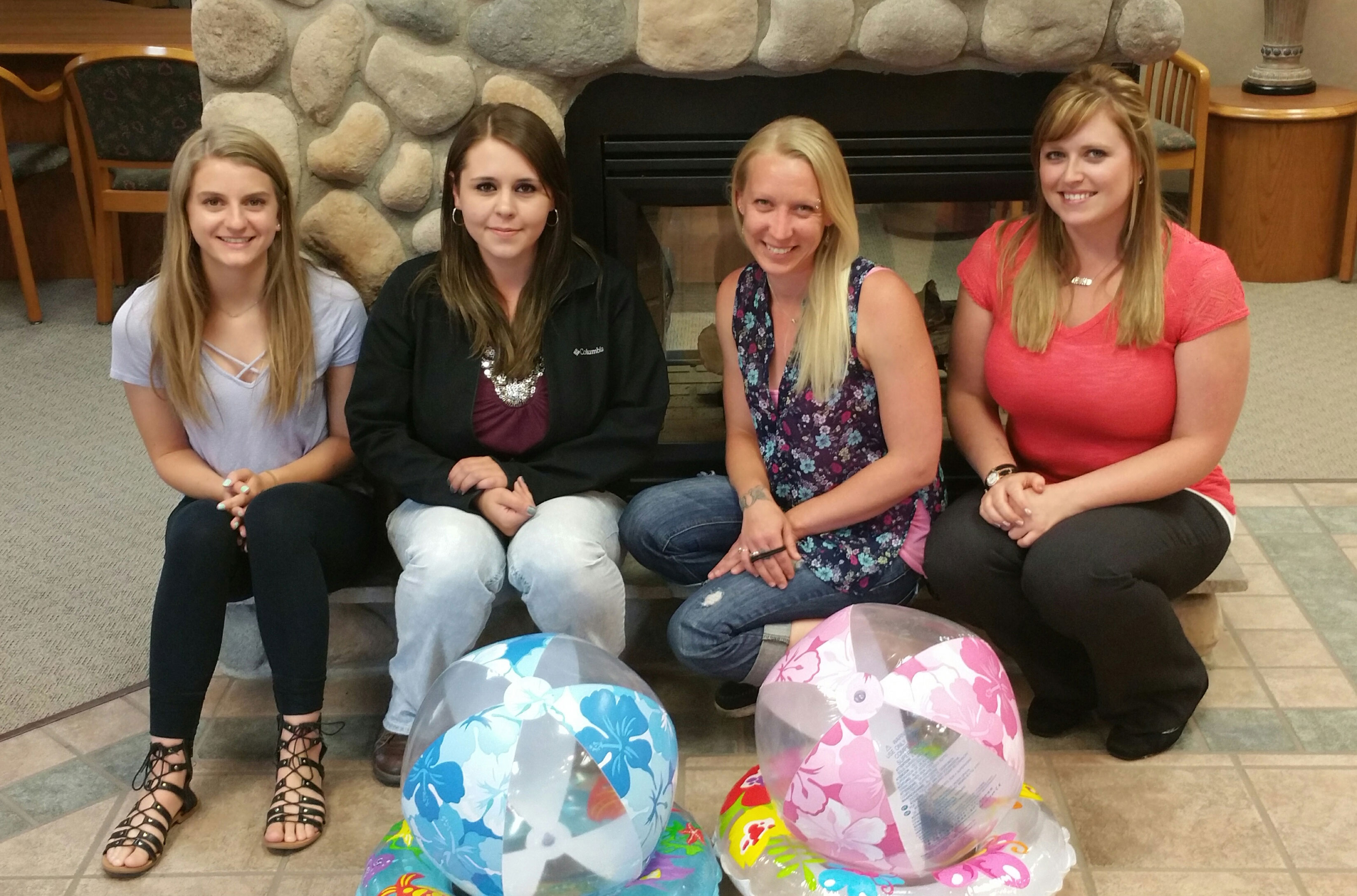 From left to right: Tia Spielman, Christina Huismann, Allyson Wolff, Miranda Clark